Stronger than Yesterday
I think everyone should have a quote to give them strength imprinted on their brain in order to support day to day life. I actually have the quote' what we live through, makes us stronger' tattooed, it gives me strength is rough times as I have it inked I can't ignore it. Helps me through. You should find your strength quote! Which quote suits your personally?

My Lookbook pick of the day. I love denim shorts with sheer blouses. Sheer blouses are everywhere this season, I have already got 4, but I want some more, a rusty orange one to be precise. What girl would not like these beautiful Christian Louboutin's????? This lady is beautiful as well.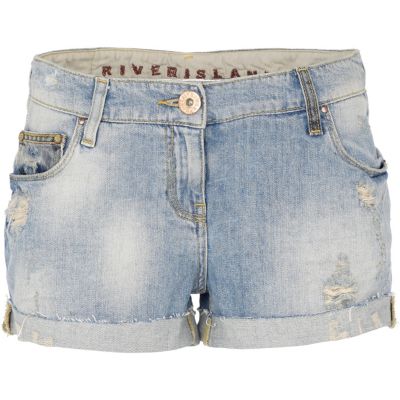 This is my recreation of the lookbook pic above. If you click on the pictures they should take you to the website where you can buy them. They are all high street, so a lot cheaper than Louboutin's!
Thanks for the comments. Let me know how you think I'm getting on with my blog and if there's anything else you want me to on about or more things you would like to see.
Much love
Samantha xXx